Please join us for these events to support OHRR and the bunnies!
Join Ohio House Rabbit Rescue and Columbus House Rabbit Society at Paint for the Bunnies!, this Saturday, 11/2 
Both organizations will be at Brush Crazy (1299 Bethel Rd.) from 1:00-4:00 PM with adoptable bunnies and raffle items, but feel free to stop in at any point throughout the day to participate in the fundraiser. Just mention that you're "Painting for the Bunnies" to have 50% of proceeds donated to OHRR and CHRS.
There will be a large variety of ceramic, wood, and canvas items available to paint. We hope to see you there!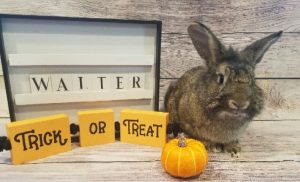 Stay tuned for announcements about upcoming events!