Help Lola and the OHRR Bunnies and have your donation MATCHED
Lola was purchased from a pet store when she was very young. The family that purchased her didn't have her long before they lost interest and found her a new home. At her second home she developed ulcers in both of her eyes. Shortly after, Lola's new family decided that they didn't have the time needed to give her the prescribed medication for her ulcers and they contacted OHRR.

As soon as Lola arrived at the Adoption Center our volunteers could tell that she was in a great deal of pain. It appeared as if she had little to no vision in either eye. She didn't move very much and would whimper when touched. We scheduled Lola a check-up with our vet, as we do with all of our new intakes.

At her vet visit it was confirmed that Lola had less than 5% vision in both of her eyes and that she was in a lot of pain. A few medications were prescribed temporarily, but it was ultimately decided that the best thing to do for Lola was to have her eyes removed.
Lola's surgery went smoothly and volunteers kept a close watch on her during her recovery. About a week after her surgery, one of our volunteers took Lola into the playroom at the Adoption Center. We were shocked to see her immediately start running around and exploring, navigating the room with ease. We even witnessed a binky!

While Lola continued to demonstrate her independence and resilience over the next several weeks, we knew she would do best with a friend to help her navigate through life. We received several adoption applications for Lola, but none for a bond. One day, one of our volunteers, who fell for Lola the day of her intake, decided to try bonding Lola to one of her previously adopted bunnies.

It was love at first sight and the two have been inseparable ever since. Lola now lives a spoiled life with her husbun, Obi. Her forever family says they're amazed and inspired by her every single day.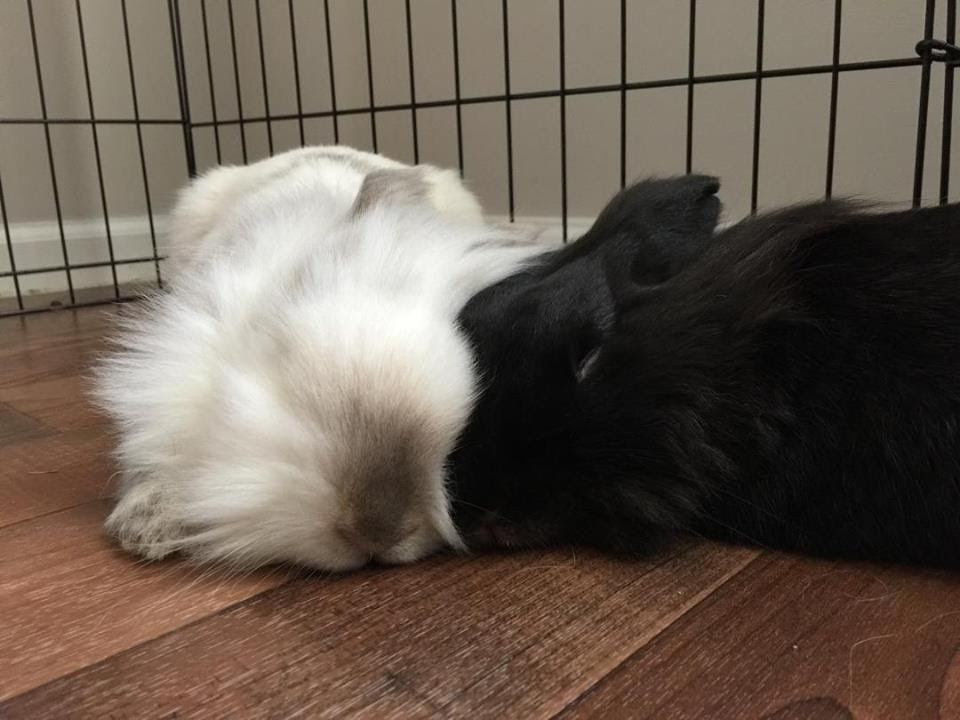 Your contribution to the OHRR Vet Care Matching Fund assures that bunnies like Lola will always receive the love and care they deserve.