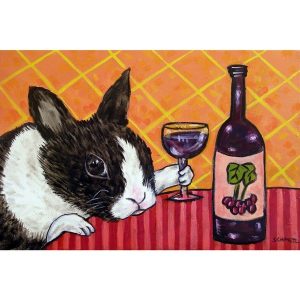 This event is SOLD OUT
This event has sold out. Thank you for helping to support the bunnies!
Yoga for the Bunnies is back!
Are you stressed from the back-to-school chaos? Treat yourself with a relaxing yoga class with bunnies!
Join the Ohio House Rabbit Rescue and Melanie Dickman from Soul Alchemy Yoga for a back-to-school, relaxing yoga session among several adoptable bunnies. All proceeds go to the Ohio House Rabbit Rescue.
Our doors open at 10AM to get set up and get acquainted with our adoptable bunnies. Class starts promptly at 10:30am and will be one hour in length, and the bunnies will be free to roam the class! Don't worry, there will be plenty of time to pet and love the bunnies after the yoga class as well.